Read what a few of our customers think of our web design & development services. MainStreet Web Design is proud of the level of service we provide. We believe in the time tested philosophy, "The Customer Comes First", and we do our best to deliver that commitment of high quality services at an affordable price.
Feel free to contact any of our customers through their websites and ask them what they have to say about MainStreet Web Design.
Then Contact Us to discuss what we can do for you with your website project.
---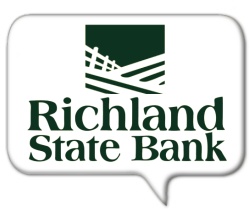 "We have been very pleased with the services received from Ron at MainStreet Web Design. Ron was able to create a new website for us in just a few short weeks. We now have a responsive website that customers can view on different devices, which was very important to us. He created a unique website for us, unlike any others. A majority of the communication between Ron and us was through email, and we always received timely responses to our questions or requests. It is very easy for us to update our website, but Ron is also happy to create new images or make changes. He has brought new ideas to our website, and we hope to see an increase in website traffic because of our new design. We would recommend Ron to anyone looking to update a previous or create a new website!"
Tiffany Lewis, Personal Banker

Richland State Bank - Bruce, SD gives a

rating for our web design & development services.
---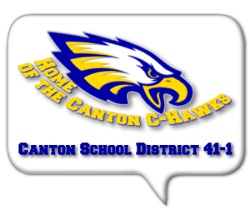 "The Canton School District is very pleased with the final product and the service we received from Ron Hartley at MainStreet Web Design. Ron didn't try to sell us a standard/template website. Instead, he took the time to listen to our ideas and design a customized website that best fit our needs. The final product he created is as attractive as it is functional! I was most impressed with the short amount of time needed to go from an initial design to an active website. When we do have questions or want to make a change, Ron always responds in a timely manner. We have received a number of positive comments concerning our new website and continue to enjoy the support provided by MainStreet Web Design."
Terry Gerber, School District Superintendent

Canton School District 41-1 - Canton, SD gives a

rating for our web design & development services.
---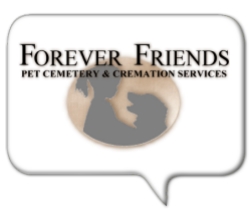 "MainStreet Web Design did a wonderful job with our website. I contacted Ron asking for his assistance with creating a website for our cemetery. He had our website created before I knew it. His professional help made our job very easy as he kept us informed throughtout the process. I always like his continued support with any questions I have on our website. If you are looking for a professional to assist you with your website design, then look no further that MainStreet Web Design!"
Dan Uthe, Owner

Forever Friends Pet Cemetery - Sioux Falls, SD gives a

rating for our web design & development services.
---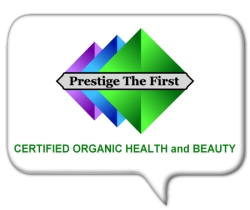 "First of all I want to say, the service I have received from MainStreet Web Design has exceeded my expectations!
I believe Ron, my web designer at Mainstreet Web Design, wants me to succeed and has taken me and my company to a higher professional level.
I have been in a service industry for over 30 years. I did not grow up with the Internet, let alone operate a web based business and found it intimidating. During consultation with MainStreet Web Design, I was ask many good questions pertaining to my particular business. I learned so much about e-commerce through Ron and I now have a comfort level I didn't know was possible.
Ron at MainStreet Web Design asked me to do my research, and being in New York, I found many people and companies who say they are web designers. But, these companies that advertise web building were great at selling a ideal, but not empowering the entrepreneur or educating, which is key to web success.
Ron has guided me from start to finish and continues to support my business. Questions and support help are dealt with in a timely manner and I feel and see the growth of my online venture every day.
Doing business with Ron has been one of the best decisions I ever made! What a spectacular find! MainStreet Web Design is located in South Dakota, and we are based in New York, who would've thought!
Do yourself a favor and let MainStreet Web Design build your website!"
Tammie Downing, Owner

Prestige The First - Rockville Centre, NY gives a

rating for our web design & development services.
---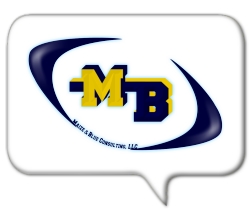 "I am very pleased with my website and the service I receive from MainStreet Web Design. They have provided me with ideas for my website and always make any requested changes in a timely manner."
Darrin Suess, Owner

Maize & Blue Consulting, L.L.C. - Sioux Falls, SD gives a

rating for our web design & development services.
---
---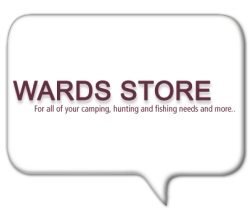 "Starting an online store has been a learning adventure. I had been through two website rebuilds and two different hosts. Advice, keep it within this country, the US. Check out the website designer online and if any indication that communication is poor be careful. Anyway, that is how I came across MainStreet Web Design. I found one of Ron's sites and contacted him to see if he could help me with my store. After visiting with him he got me back up and running fixed some thing that needed fixing and all I do is put in and manage products. As with any web store, things need attention and fine-tuning and with a quick email or call, Ron gets it done. If it is a big thing, he will call me and discuss the issue. He is very reasonable as he bills by the time he works on your stuff, as to a flat fee. For me Ron has been a great site tech, and I am very proud to recommend MainStreet Web Design for online services and website work."
Dan Ward, Owner

Wards Store - Bryant, SD gives a

rating for our web design & development services.
---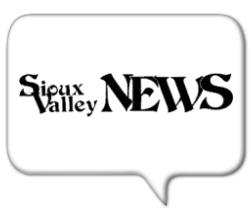 "MainStreet Web Design and owner Ron Hartley have been the answer to our need to process subscriptions online. They have also worked hard to bring the best looking page we could desire, along with the multiple options we requested. From great customer service to high quality results at the right price, Ron has consistently performed well above my expectations. We will continue utilizing MainStreet Web Design for many years to come!"
Andy Wilcox, Owner/Publisher

The Sioux Valley News - Canton, SD gives a

rating for our web design & development services.
---