Welcome To Canton, South Dakota
Imagine the ideal American city..... It would be a people-focused community, endowed with abundant natural beauty, a relaxing river and extensive recreational opportunities. Its climate would be temperate, yet seasonal. Its neighborhoods would be quiet, well maintained and tastefully landscaped by thoughtful and hospitable residents. Its schools would be first-rate in education and sports. Its economy would be thriving, diversified and resilient. Its government would be fiscally conservative and socially and culturally attuned. It would be a safe haven where families could grow and prosper. It would be Canton, South Dakota.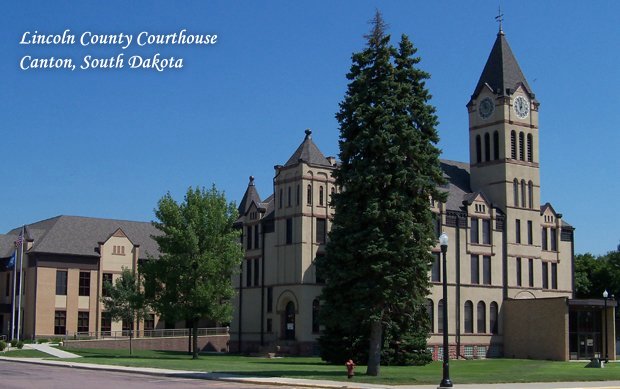 Canton, South Dakota, population 3224 (est.), is located just 10 miles east of Interstate 29 on US Hwy.18. Our community is approximately 20 miles south of Sioux Falls. We are nestled in the beautiful rolling hills of the Sioux Valley, with the Big Sioux River bordering our east side. Newton Hills State Park is 6 miles to our south, and Lake Alvin is 8 miles to our north.
Canton is the County Seat of Lincoln County.
An $8.9 million dollar expansion of the courthouse, completed in 2009, has added much needed space to this historic building.
Canton was awarded the "2004 Community of the Year" by Governor Mike Rounds at the annual Governors Economic Development Conference. In 2011 Canton was also awarded the "2011 Small Community of the Year" award. The award was presented at the Governor's Economic Development Conference in Sioux Falls on April 26, 2011.
Our community's comforting atmosphere, friendly residents, thriving and progressive businesses, with our rich 153 year history, will make you feel right at home.
Shop Locally, Visit Our Sponsor's Websites For Great Products & Services